Covid has changed us.
Work is no longer a distinct place.
At Graven, we love designing unique and collaborative workspaces for people to be creative and feel a sense of pride walking into their workplace. With projects such as Chivas Brothers in Glasgow and OX in London, we prioritised creating unique and collaborative workspaces. However…
The 'Scottishness' of being "at my work" or "going to my work" may now be archaic.
Graven was recently asked again to illustrate how "work" might look in the near future. It's something that we've been challenged with many times over the years. There's always a different answer.
We identified three reasons to go somewhere special, that might still be called "your work".
1 Socialise
2 Concentrate
3 Collaborate
And we worried about the extra security that we may need to keep at bay the digital and biological viruses.
The new workplace, more than ever, will be a symbolic, experiential and specialist place; part of our overlapping network of human support systems.
Socialise
Paraphrasing Jimmy Reid, 'people are social beings'. Great social space is the bedrock of our interactions, providing the props and backdrops that dramatise our daily lives.
Concentrate
The golden silence of uninterrupted time to get inside your own head, protected, alone (maybe). The divine luxury of contemplation. Focus without irritation.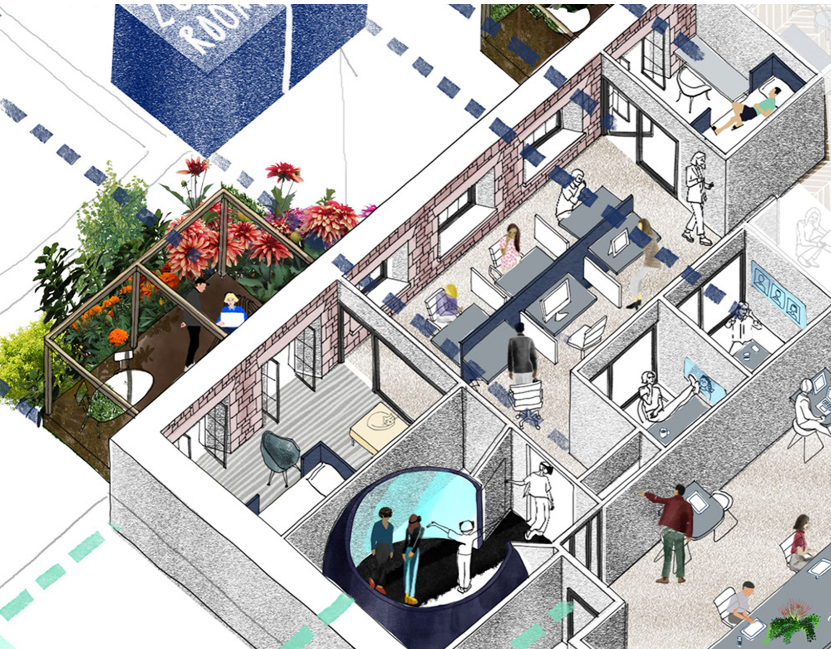 Collaborate
Teamwork is more than the sum of its parts and for all the utility of "teams" it's still great to get in a room or round a table with colleagues, friends and conspirators.
Written by Graven Director, Ross Hunter.
Learn more about Graven's work on workplace design by listening to Gravencast episode two, where we home in on the design of Arm Holdings office space in Glasgow city centre. Listen on Spotify.