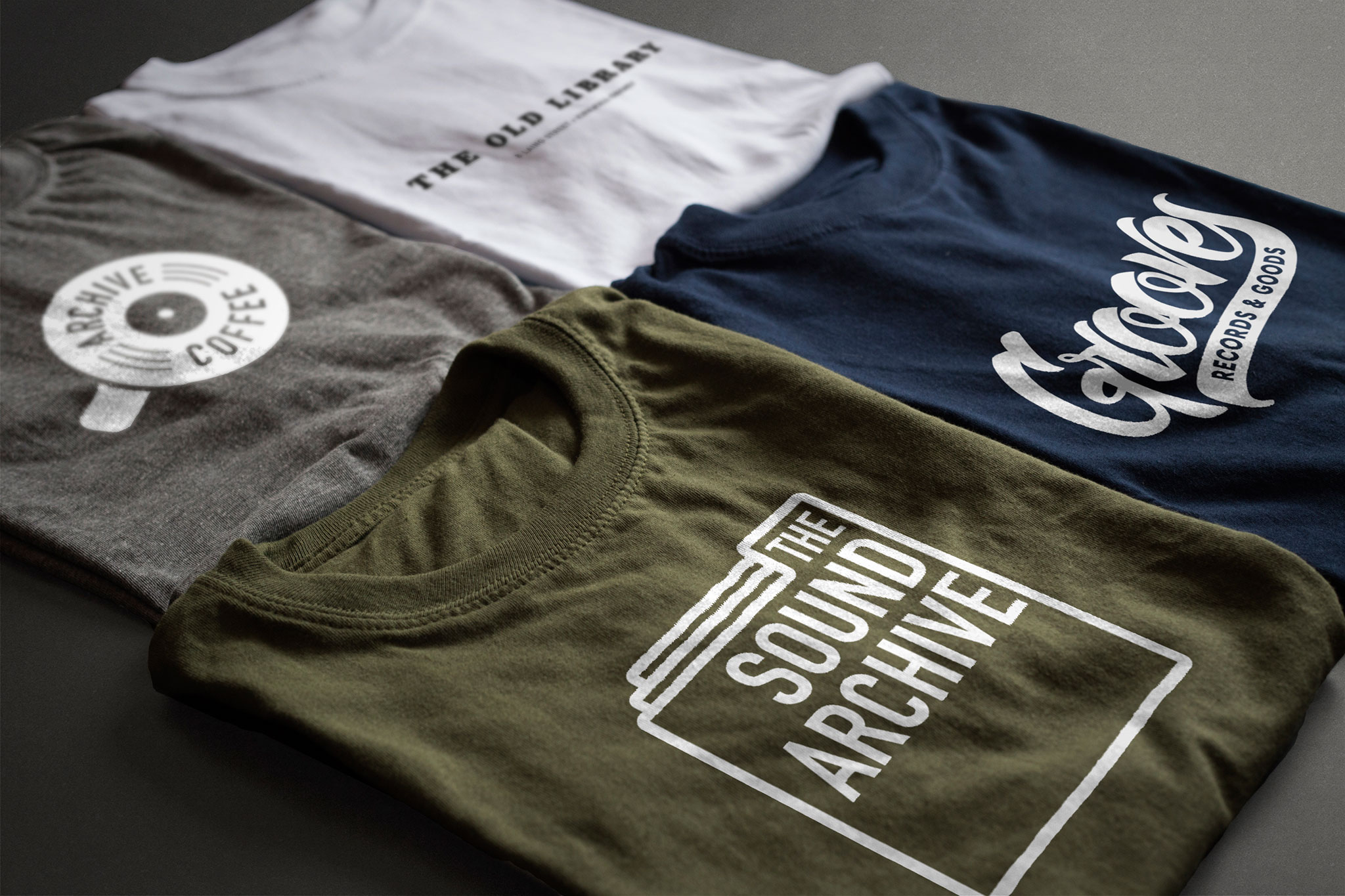 The Old Library, Kirkwall Orkney
Grooves Records & Goods is an established and cherished local music and entertainment shop in Kirkwall Orkney (since 1990) that proudly lays claim to being the UK's most northerly independent record store.
As part of an ambitious expansion and relocation to the town's old Library building, Grooves approached Graven to provide architecture and interior design for the extended, refurbished and re-purposed old Library, and create five new logotypes for the exciting new community hub:
• 'Grooves Records and Goods'
• 'Archive Coffee', a new café coffee shop
• 'The Sound Archive', music and events venue
• 'Exhibition Room & Shop', art, design and homeware
• 'The Old Library', for the entire building
The brief allowed us to enjoy being knowingly influenced by the familiar conventions and visual languages of record stores, music labels, artisan coffee shops, art and design galleries, and British municipal buildings. Our approach was guided by a simple litmus test: 'if it feels like a record store, then it must be a record store'. The results are purposefully playful but straightforward logotypes that can be easily and effectively applied by the client in print, screen, environments, branded items and merchandise.
Alongside the design of the refurbished buildings, which accommodates grooves records, a bar, coffee shop, toy shop and gallery spaces, Graven designed a new coffee shop extension that steps up to the bar and restaurant and creates a new public presence on the street.
The material palette and bespoke furniture design reference the client's collection of archive 1970's photography of the Library, and the interior design features displays of the eclectic array of objects and products available at The Old Library.
Follow The Old Library:
Instagram: @theoldlibrary
Twitter: @_theoldlibrary
Facebook: @OldLibraryKirkwall
Client

Grooves Records & Goods

Scope of Services

Visual brand, graphic design, interior design, environmental branding

Location

Kirkwall, Orkney

Photography
© Graven