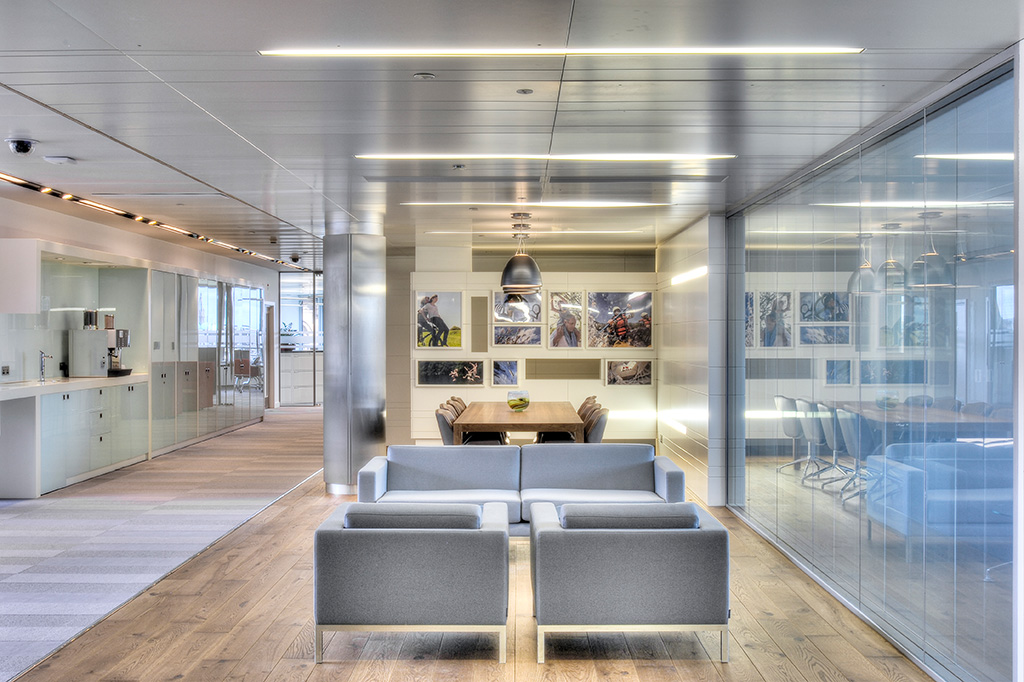 Standard Life House, Edinburgh
Graven created interior design solutions for Standard Life House to support a programme of change affecting how people worked and interacted with each other throughout the organisation. Some of the most radical changes were made at the top of the organisation where the boardroom was relocated from the seventh floor to the very heart of the senior management group. This released the seventh floor to be used for vital employee training functions.
The executive team all moved from large personal offices to a much more open-plan format, supported by shared meeting spaces that cater for various degrees of privacy, but enabling much greater interaction and informal meetings than had ever been possible before. The new boardroom itself still has the view of the Castle, is fully transparent, and becomes part of a more vibrant social space.
Client

Standard Life

Scope of Services

communications design, graphic design, interior design, signage & wayfinding

Location

Edinburgh

Photography
© Renzo Mazzolini Photography