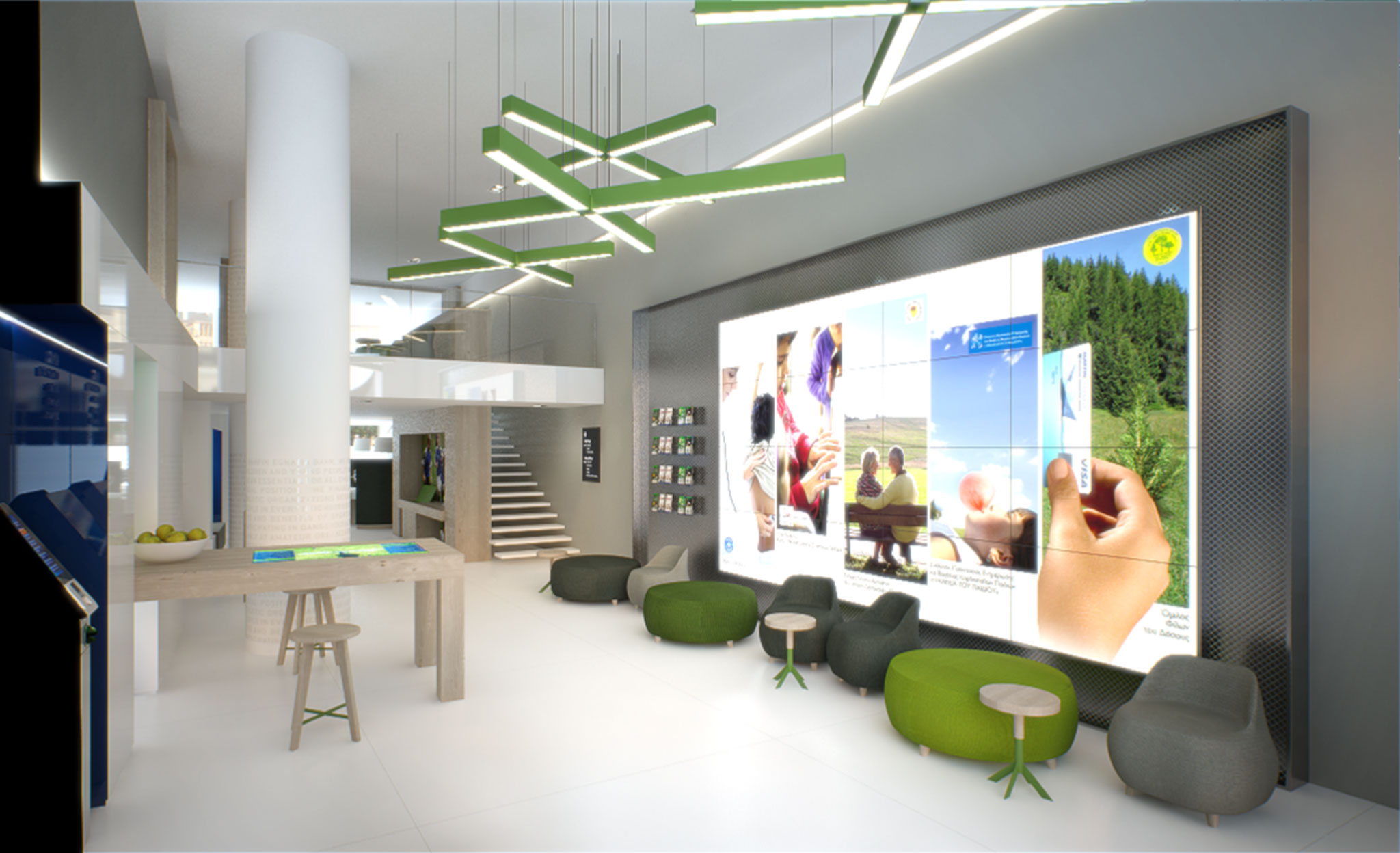 Marfin Egnatia Bank, Greece
Graven worked in collaboration with NCR to create a prototype retail bank concept for Marfin Egnatia Bank, Greece. The interior design prototype was designed to support new banking technologies provided by NCR.
We completed the interior design over two floors and the exterior for Marfin Egnatia Bank, based in Athens. The design was based on a 'wedge' feature wall which separated the front of house from the back offices, vault, and behind-the-scenes technology. The 'wedge' extended through the glass façade on to the street, incorporating a 24-hour ATM. This allowed for secure separation of both the interior and exterior of the bank into different 'zones' for varied opening hours.
Our scope was to modernise the bank interior, incorporate large amounts of new banking technology from NCR, and create a flagship branch as a prototype prior to roll out of the concept nationwide. Unfortunately, the Greek economy prevented the project from progressing past the design and 3D visualisation stage.
Client

NEC

Scope of Services

communications design, graphic design, interior design, signage & wayfinding

Location

Greece

Photography

N/A