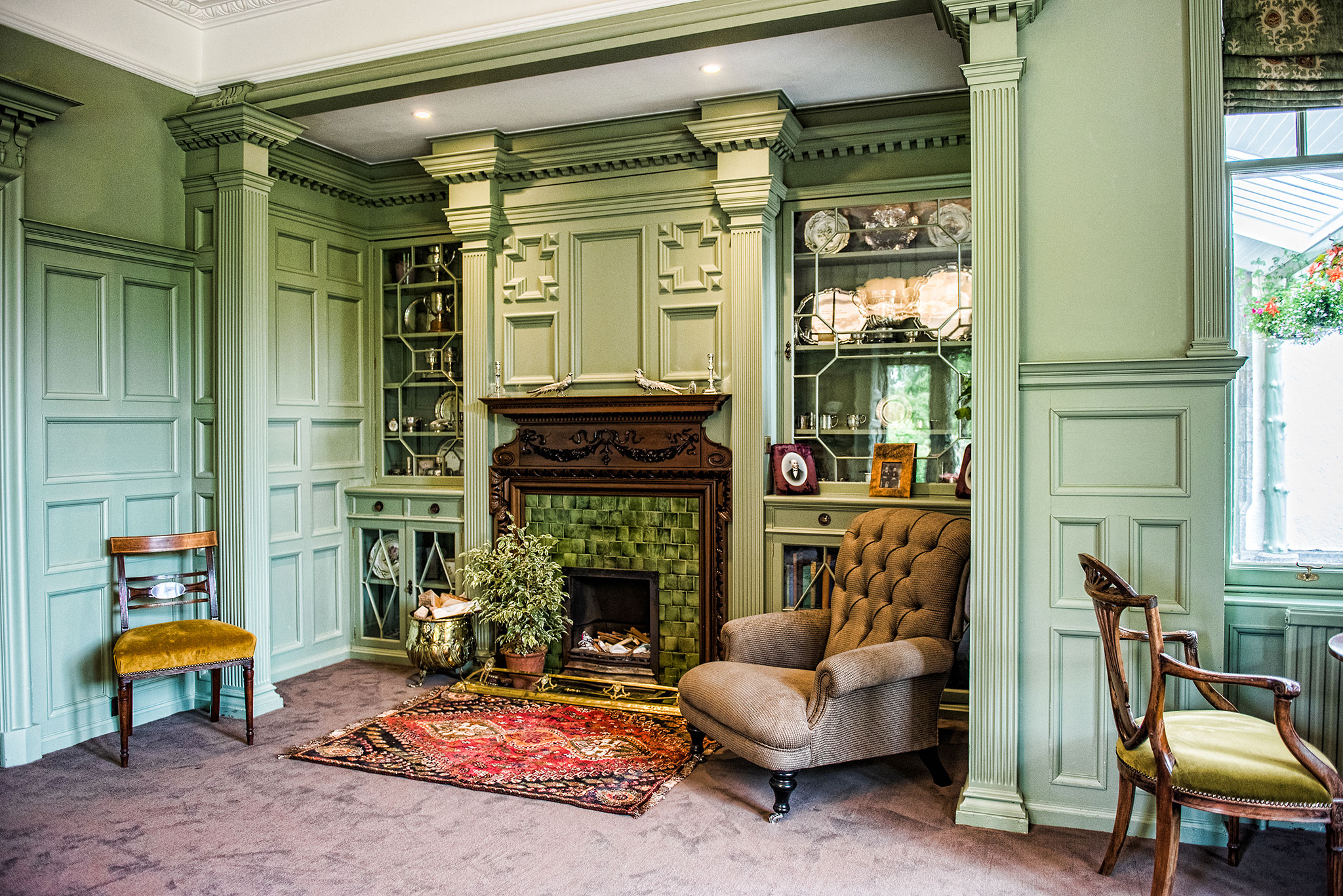 Douneside House, Royal Deeside
Douneside House, the MacRobert family home until Lady MacRobert's death in 1954, is owned and operated by The MacRobert Trust and set within the gardens and estate at Cromar, near Aboyne in Aberdeenshire. Traditionally the hotel provided accommodation for the British Armed Forces and now also welcomes non-military guests.
Set within 17 acres of beautifully tended gardens with views over the Howe of Cromar, Douneside House is also a popular wedding or conference venue.
The family story is remarkable and still resonates strongly in the architecture and artefacts that decorate the house.
Graven worked closely with conservation architects and The MacRobert Trust's exceptional team to refurbish the guest rooms and public areas. Our brief allowed us to refine the public areas to improve the operation and to ensure that guests would get the very best out of the quite unique experience of Douneside.
The house is listed and we have retained the essence of the original architecture. Original furnishings and fittings have been refurbished, re-finished or re-upholstered and new pieces have been added to the mix to create a more contemporary fresh feel to this relaxed family home in the country.
The finishes and palettes are soft and traditional in some respects but we feel that we were able to connect to the immense, almost radical vitality of Lady MacRobert, whose portrait still hangs in the house alongside military, family and international artworks.
Client

The MacRobert Trust

Scope of Services

graphic design, interior design, design of bespoke wall coverings and decorative products, signage & wayfinding

Location

Tarland, Royal Deeside

Photography

Martin Leckie Photography