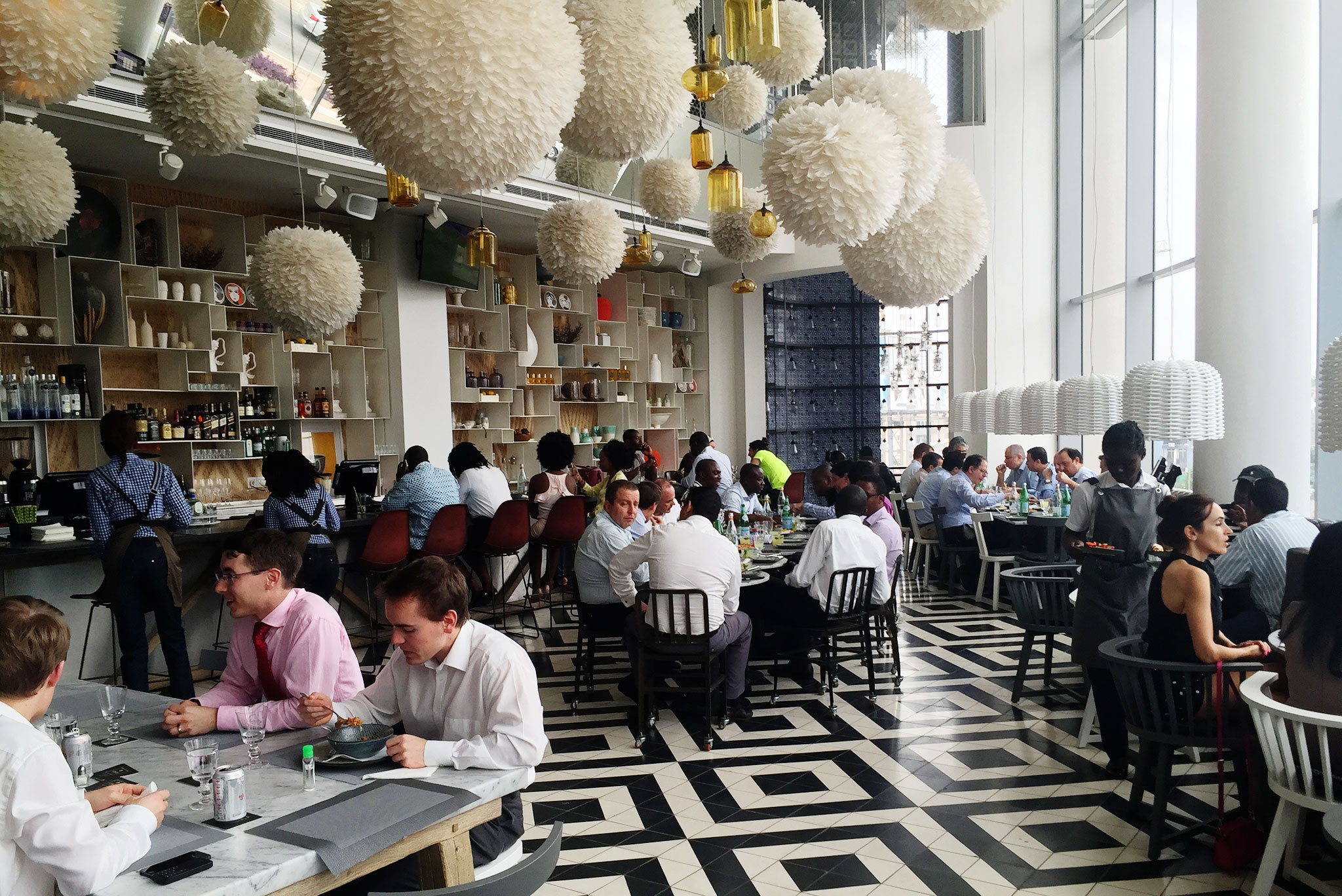 Coco Lounge, Accra, Ghana
Graven designed the interior of the three-story Coco Lounge as a sophisticated, contemporary bar, restaurant and nightclub complex to meet the rising aspirations of the city's entrepreneurs, professionals and international business travellers.
Coco Lounge sits within Icon House, a mixed use new build development in the heart of a vibrant commercial and financial district in central Accra, Ghana.
Coco Lounge features a dramatic double-volume café, restaurant and cocktail lounge-bar with hanging art displays.
The project involved both local Ghanaian construction companies and UK-based craftsmen to create the various interiors, which feature encaustic tiling and timber floors, marble, timber and glazed surface finishes as well as bespoke timber and leather case-goods manufactured in Glasgow and shipped to Accra for installation.
Press
Urban Realm | Best Buildings, Interiors, Coco Lounge Ghana
Client

Finatrade Holding SA

Scope of Services

graphic design, interior design

Location

Icon House, Accra, Ghana

Photography

Graven